WELCOME TO SOUTHTRUST GLOBAL SERVICES (STG)
We understand the importance of excellence and professionalism
Since Incorporation as a limited liability company, we have consistently utilized state-of-the-art construction methods and technologies to ensure that quality and innovation are prioritized for the benefit of our clients. Core competencies cover all project phases, including planning, design, engineering, construction, maintenance and operation, for infrastructure, industry and building projects.
STG's business is supported by vertically integrated operations, which augment efficiency and timely project execution. Affiliations and additional facilities make it possible to realize multifaceted construction projects at the highest level of performance. Excellence in health, safety and environmental protection, investment in the professional development of staff, as well as sustainable business practices are fundamental components of South Trust Global Service Limited's corporate culture.
Our International Organization for Standardization (ISO) compliance demonstrates that the company's management systems are well equipped to consistently meet clients' needs and quality is continuously improved.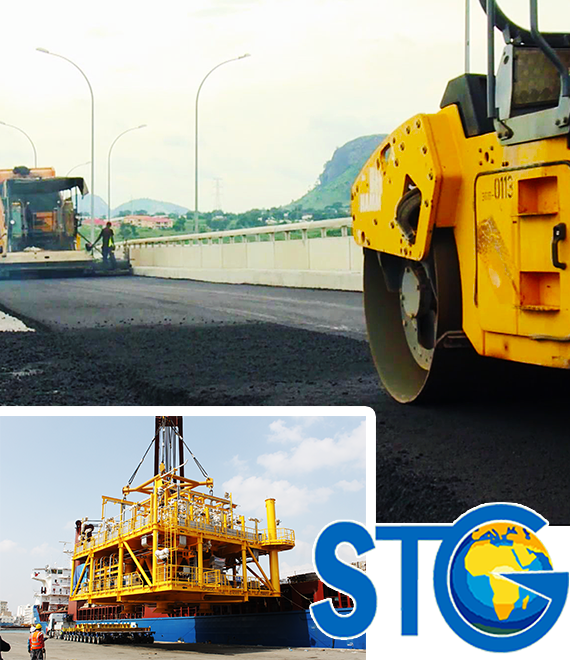 Our Goal
To become a global competitor in the Oil and Gas industry as a professional Engineering, Procurement and Construction Company with value added services to our clients.
Our Personnel
We at South Trust Global Service Limited appreciates the need for a strong, competent and experienced management team in achieving excellence, and have therefore employed a group of professionals with very rich background in relevant areas of our company's operations. The good blend of our managerial team has resulted in our quick delivery of projects to our client's satisfaction.
Our strength as a firm is borne upon the shoulders of our great team: professional men and women with continuously improving skill set in the firm's core services areas. Because we believe that every successful business is built by its people, our organizational approach to every business/project is both vertical and horizontal, thereby yielding excellence in our delivery and upholding high work ethics and Integrity.
It is a specialized team of professionals with competencies in including all aspects of Mechanical and Civil Engineering, Procurement, Logistic Supports systems e.t.c.
Persistently working towards continuous improvement, and stretching our potential, we have succeeded in developing models and tools that serve to identify our clients specific requirements and cater to addressing them in the most effective and efficient manner. We believe that this represents our main competitive edge and as such we strive to constantly upgrade and fine tune these methodologies to remain in line with local and international business environments.
Our Strategic Technical Partnership
Working in partnership with a number of local & International firms, South Trust Global Service Limitedl has gained a reputation for the on-time delivery of quality services.
This technical partnership provides for us technical expertise in key areas as well as equipment as required by the projects specifications.
In each project case, the key motivation and governing business philosophy is to develop local capacity here. The long term impact of this Strategic technical partnership with both the local and foreign firms is to build a wholly indigenous firm with highly trained and professional local staff
Given below is a list of our local and foreign technical partners:
Our Clients
Given below is a list of some of our clients: